Whether for a small meeting management, a corporate meeting or an annual conference with the entire company, the Hotel Villa Giusy is the ideal place to turn your next meeting in a successful event. Villa Giusy Hotel has, in fact, a well-equipped meeting area of about 100 square meters, with a maximum capacity of 90 seats equipped with video projector and computer.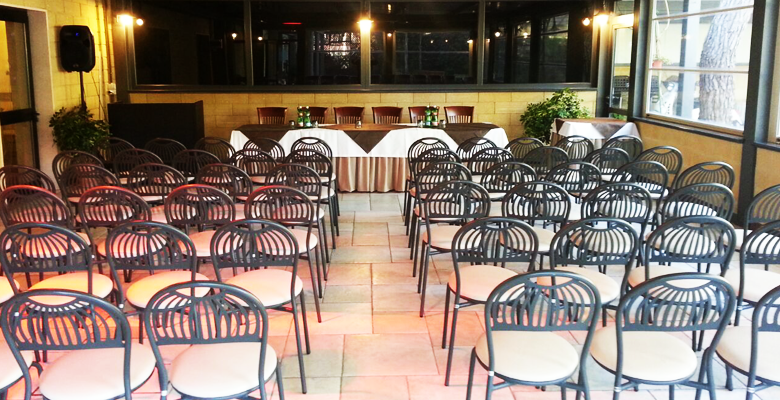 The meeting room can be set up according to all different needs, the staff of Hotel Villa Giusy is available in order to agree the best solutions that are best suited to your business meetings, conventions and meetings.
A large garden, a catering area with restaurant complete the hotel's meeting space of Castellaneta Marina.
We know the importance of corporate communication and that is why we are qualified and available to answer to any need technical logistics that you will manifest.